San Diego Trade Show Displays
We Pride Ourselves On Having Great Displays, Great Value, Great Service
Trade Show Display Categories
View our vast trade show booth and promotional product offerings. You will find quality made products at a great price.
Stay up to date with product offerings and news from Oui Promote. For a limited time those who sign up for our newsletter will receive exclusive access to special exhibit product deals.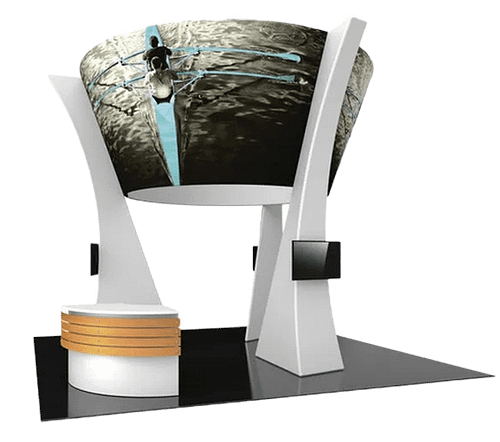 Featured Display Products
What Our Customers Say About Us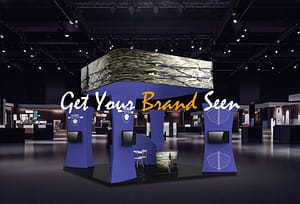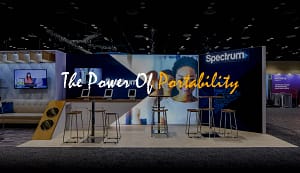 Portable Trade Show Displays: Your Ultimate Guide to Exhibiting with Ease Trade show exhibits are the lifeblood of successful marketing campaigns, allowing businesses to showcase
Read More »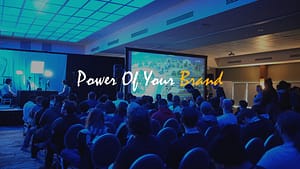 Read More
Trade Show Displays, Exhibits, and Booths in San Diego
Welcome to Oui Promote – We Help Businesses Stand Out With Aesthetically Pleasing Trade Show Displays in San Diego.
Oui Promote is a one-stop-shop in San Diego for trade show displays with a diverse portfolio of products including but not limited to:
Banner Stands: From retractable, roll-up, and adjustable to double-sided, we've got a great selection of banner stands to ensure you get the right kind and size.
Fabric Displays: We have a massive range of fabric displays, including telescopic banner and stand, table throw, rectangle banners, curved displays, flat displays, 4-way stretch table covers, and 10ft and 20ft full height fabric displays, to name a few. We also have various booth kits if you need a complete exhibit display solution with fewer moving parts.
Hanging Signs: Whether you want to crown your booth with a triangular, circular, or square hanging sign, we've got you covered. All of our trade show hanging signs are available in different sizes to fit your exhibition needs perfectly.
Outdoor Displays: Outdoor displays are the missing pieces of the puzzle that make your promotional efforts complete. Whether you need a sidewalk board, adjustable arch stand, campaign counter, arrow sign, hanging swing door, crowd control barricade cover, wind dancer flag, or even a canopy tent – we can provide the right shape and size.
We also have a range of COVID19 displays to ensure your visitors follow all safety protocols. The gist is, at Oui Promote, we go above and beyond to facilitate our clients with all kinds of trade show displays in San Diego.
Why Choose Oui Promote for Your San Diego Trade Show Booth Needs?
Flexible Solutions: Want a large exhibit to turn heads in a trade show? Or maybe you need a small banner stand for your storefront to let everybody know you're in business? We have a solution for every need.
Unparalleled Pricing: Putting your brand out there should not cost you an arm and a leg. We have trade show displays and booths that fit every budget size.
Excellent Customer Service: We never leave our customers hanging, especially when they need us the most. Whether you want help designing your booth, exhibit, or find the right shapes and sizes for displays, our dedicated team will be there for you.
Easy to Set Up: Setting up a booth with all of its signage can be challenging if your displays lack portability. At Oui Promote, we leverage smart and flexible solutions that are adjustable, portable, and space-saving, ensuring setting up your booth is a breeze.
San Diego Trade Show Large Format Displays
We believe in offering quality of quantity, so we have carefully selected products that meet these demands. All of our products are backed with warranties, including our large format graphics. However, as you can see, we still carry a large selection of trade show products. We haven't listed all the products that we have to offer. If there is a particular product you are looking for and don't see it on our site, contact us and we will see if we have access to the product.
We now offer large formatted seamless vinyl and fabric printed step and repeat banners to business promoting events in San Diego County and beyond. View the variety of step and repeat backdrops we have by clicking this link https://ouipromote.com/step-and-repeat-banners-san-diego/. These displays are sure to make your brand and logo standout at your next promotional event.
Let Us Help Your Convention Booth Display Be More Visible and Appealing:
Oui Promote aims to provide nothing less than exceptional quality display products at unmatched pricing. Our team strives to meet the exhibition needs of every client, no matter the size and budget of their promotional campaigns.
So, if you want to make your brand stand out in a crowd of competition, give us a ring, and we'll be more than happy to help!